I haven't always been so strong....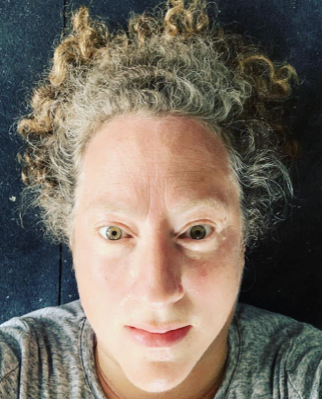 I have always been incredibly orally fixated. I have a CRAZY RHTHM inside and it needs to be soothed and rocked and supported. It makes me move fast, love hard and rest deeply.
One of my first memories from childhood is coming home and eating out of a jar of peanut butter I used to hide under my bed. I have always been really innovative at self soothing. I grew up walking around with my thumb in my mouth, or food. One or the other. When I was AT THAT AGE, I found cigarettes. They stayed with me for years. I used food, gum, smoking, you name it to self sooth my CRAZIES.
In my late 20's I was introduced to a game changer, my lifelong tool that I still use to this day! I fell in love with the idea that I could self sooth in ways that would actually support my rhythm, make me stronger and healthier, and not have negative consequences. I started using it daily, every ten minutes, sometimes more. I would keep a bottle in my pocket, and when i would feel the need to satisfy the overwhelm, i would dab it on my tongue. 20 years later, you would be hard pressed to find me without it in my pocket.
Ready to learn more? Contact me! Reach out to me directly so you can learn the tips and tricks that have led my rhythm to supported actualization!